If you are thinking about listing your home, the following are my personal recommendations for success. To be effective in selling, we must seriously consider our competition. If you do not beat your competition, your competition will beat you, it is that simple. We have competition primarily in three areas. The three areas are the condition of the home, the price of the home, and the marketing of the home.
The first area we must compete in is the condition. Survey the inside and outside, of the home(s) you are competing with. The condition of your home needs to be equal or greater. If not, the buyer will choose your rival almost every time. The most obvious characteristic of homes that sell is that they literally out shine the homes that do not sell.
The second area we must be competitive in is the pricing. Do some price shopping. Find out what a buyer can purchase with an amount of money equal to, or less than, the price you are asking for your home. Can the buyer get more for less? If the buyer can get more for less, then your rival will win again, and you will not sell your home this time around.

The third area we must be competitive in is the advertising. Estimate the volume of advertising your competition is likely to employ. You should advertise at a level you feel will definitely surpass your rival.

To summarize, the most likely way to produce a real estate sale is to first make your property out shine your competition, secondly, price it competitively, and thirdly, advertise, advertise, advertise, and advertise some more.

Real estate marketing is a specialty of real estate agencies. Keller Williams, a full service agency, handles every aspect of the real estate transaction. The customer is continuously kept updated as to the status of all details.
Upon contract ratification, the appraisal is ordered, the final loan is approved, the inspections are done, the repairs are completed, the title search is processed, the settlement statement is generated, and the closing is completed.
Every detail required to advertise, sell, and process your transaction is professionally managed. When you employ Keller Williams, you are basically employing a company to completely manage your real estate transaction.
Satisfied customers should be the primary objective of every Charleston Real Estate Agent. In our fast paced society, helping families in transition is of special importance to me. I am always prepared to talk about neighborhoods, subdivisions, churches, schools, architecture, local history, property taxes, and any information that may be helpful to someone in pursuit of selling their home.
An example of a typical MLS Listing
We Use Professional Yard Signs
We use Professional Lockbox(s)
We Provide Quality Photos
Front of Home, Foyer, Dining, Family, Kitchen, Baths, Bedrooms, Backyard
Home Warranty Available
One Year – No Charge
We Arrange Professional Showings
Calls promptly answered / Each appointment confirmed
Details communicated to Seller and Buyer
We Conduct Open House(s)
Attracting the Public
We Work With Lender(s)

We Promote Listings at Sales Meetings
120 Agents
We Provide Sellers Estimated Net Sheet(s)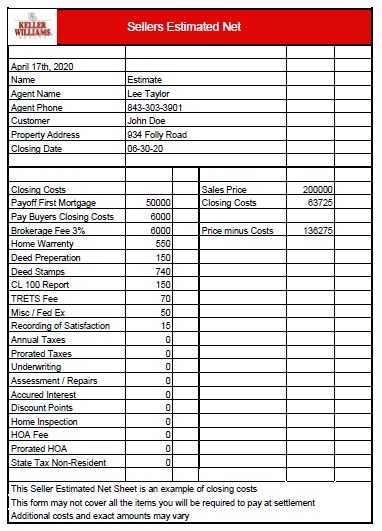 We Negotiate Offers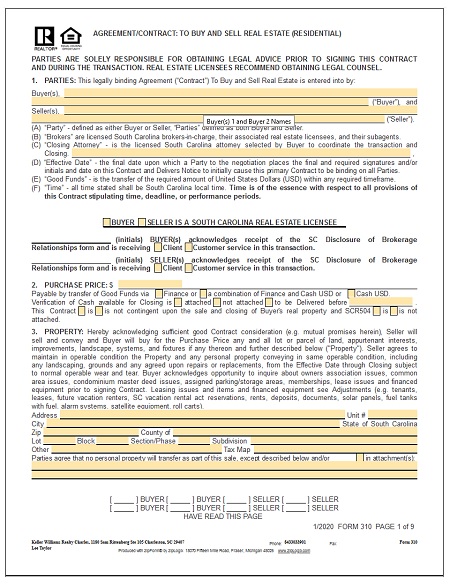 We Arrange Home Inspections
Measurements / Photos / Reports
We Arrange Termite Inspections
Detailed report

We Work Closely with Closing Attorney(s)
We Arrange Title Transfers