Contracts
Agreement/Contract: To buy and sell real estate (residential)
Yes I write, negotiate, and ratify, real estate contracts.
Have you found a house that you would like to purchase?
Would you like to submit a written offer to the owner?
Is the house a newly constructed home?
Is the house listed by a brokerage?
Is the house a FSBO?

A large part of my business is submitting written offers to agents, sellers, and brokerages. After the submittal, a seller can reject your offer and do nothing else. Or the seller can counter your offer with a written offer of their own. The object of course is to come to a written agreement as to the terms of the purchase. If and when a written agreement is ratified the buyer must then go about removing the contingencies specified with-in the contract. After the contingencies have been successfully removed a settlement and title transfer are arranged.
Contact me if you would like to submit a written offer to purchase a home.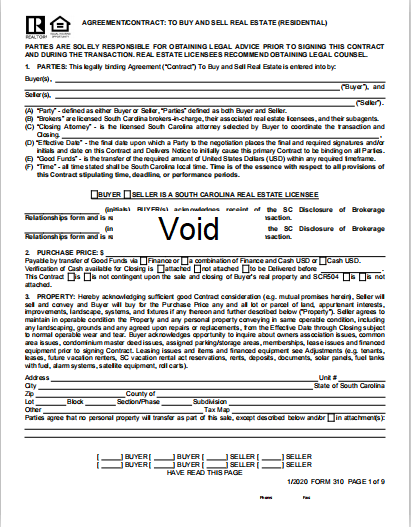 Get a real estate contract written. Speak to agent: 843-303-3901